Please note that import taxes may apply when shipping items from Europe to the UK. Detailed shipping costs and taxes will be calculated during checkout.
To add a note to your order, please proceed to the checkout.
Nils Frahm

Tripping – Blu-ray

Film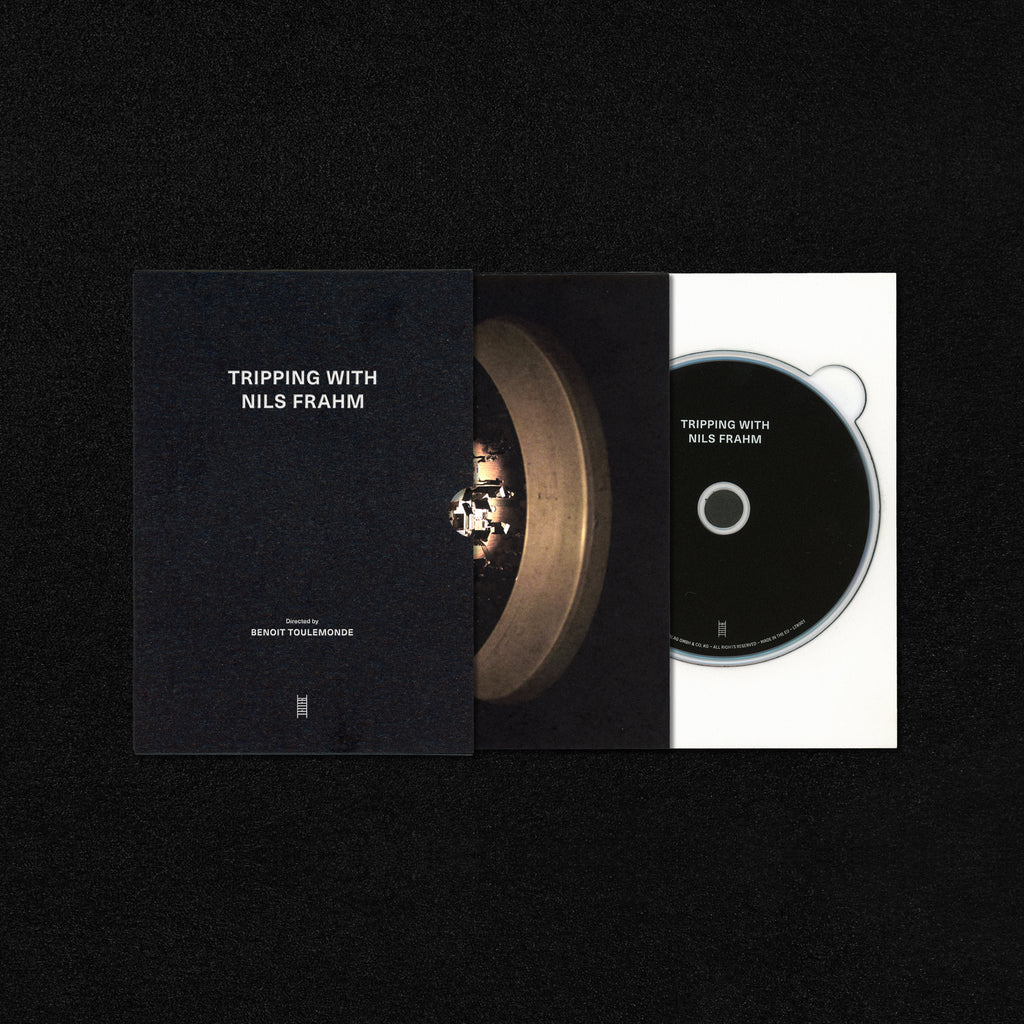 One of the world's most sought-after live acts in picture and sound: 'Tripping with Nils Frahm' captures a moment of Nils' two-year 'All Melody' tour in 2018/2019, documenting his performances at Funkhaus Berlin's legendary Saal 1.⁠ The concert film was produced by LEITER in association with Plan B Entertainment. The film premiered in December 2020, and is now ranking in the top 25 most viewed movies on MUBI and among the highest-rated films, as voted by the viewers.
The Blu-ray disc comes in a cardboard slipcase with a 44-page photo booklet, designed by Studio Torsten Posselt. Exclusively available here and at Nils' upcoming live shows.

"The film is simultaneously intimate and grand, with shaky hand-held close-ups capturing the delicate moments of Frahm's performances..." (DJ Mag)⁠
"Watching him at work, and hearing the audience react, is little like watching an athlete at the top of his game." (LA Times)
Upcoming live dates: From September, he will be back touring all over Europe, presenting brand-new music moving between the worlds of experimental, ambient and electronica.⁠ Find all dates & tickets here.
Blu-ray, 87 minutes, HD, no subtitles
Audio options: PCM Stereo 2.0, PCM Multichannel 5.1, DTS-HD Audio 2.0, DTS-HD Audio 5.1

Blu-ray disc comes in a cardboard slipcase with 44-page photo booklet. Designed by Studio Torsten Posselt.

Songs in order of appearance:
Fundamental Values
My Friend the Forest
All Melody
#2
Hammers
Says
Ode - Our Own Roof
Toilet Brushes
More