Please note that import taxes may apply when shipping items from Europe to the UK. Detailed shipping costs and taxes will be calculated during checkout.
To add a note to your order, please proceed to the checkout.
Anoushka Shankar

Chapter I: Forever, For Now

Music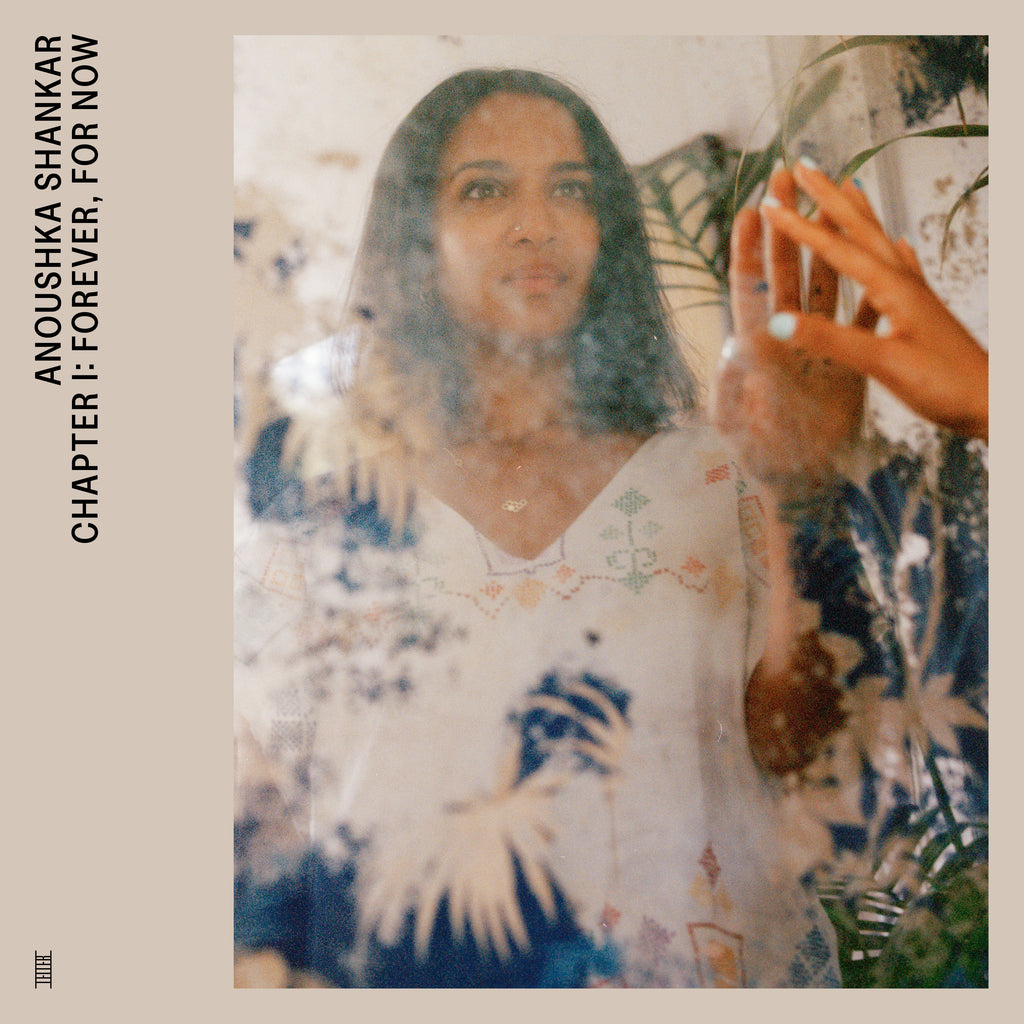 Anoushka Shankar, the acclaimed sitar player, producer and composer, shares a new mini-album: 'Chapter I: Forever, For Now' is out via LEITER on limited edition vinyl and on all digital platforms from October 6, 2023. Recorded at Berlin's celebrated Funkhaus complex, the four new tracks make up the first chapter in a trilogy of mini-albums Shankar will be writing and releasing as an evolving story between tours. Featuring guest appearances by Nils Frahm (piano, glass harmonica, harmonium, slit drum), Gal Maestro (bass) and Magda Giannikou (accordion), 'Forever, For Now' was produced by praised Grammy-decorated singer and composer Arooj Aftab, with whom Shankar had previously collaborated on 'Udhero Na', from the deluxe edition of Aftab's 'Vulture Prince' album.  

'Forever, For Now' is Shankars first release since December 2022's standalone single, 'In Her Name', which commemorated the tenth anniversary of the 2012 gang rape in Delhi of Jyoti Singh Pandey, and the mini-album also follows 'Between Us...', her live album for LEITER earlier the same year, recorded with Jules Buckley and the Metropole Orkest and nominated for a Grammy for Best Global Album in 2023.

'Forever, For Now's dominant mood is set by the bewitching stillness of the opening 'Daydreaming (featuring Nils Frahm)', a fresh take on a traditional Karnatik lullaby. "I remember my mother and grandmother singing it to me as a child," Shankar reminisces, "and one day last summer, while I was in the garden with my two sons and my sitar, I was strumming when one of my sons got tired and lay down in my lap. As I started finding this melody from my childhood, he fell asleep, and I remember trying to savour the beauty of the moment. This song is a snapshot of afternoon sun through leaves, roses in bloom, a child dozing on his mother's lap, the preciousness of a single moment fully lived and witnessed. This whole chapter, in fact, is about that feeling, being completely in the fullness and transience of a single moment, coming to forever – for now."

'Chapter I: Forever, For Now' is out on October 6.
Pre-Order now.

Daydreaming feat. Nils Frahm
Stolen Moments
What Will We Remember?
Sleeping Flowers (Awaken Every Spring)