Please note that import taxes may apply when shipping items from Europe to the UK. Detailed shipping costs and taxes will be calculated during checkout.
To add a note to your order, please proceed to the checkout.
Nonkeen

Oddments of the Gamble

Music
'Oddments of the Gamble' is a continuation of the unique, analogue concoctions that formed Nonkeen's first album, very much like a 'part two' in many ways. Although it inevitably draws on a similar formula to the previous LP, the second installment by childhood friends Frederic Gmeiner, Nils Frahm and Sepp Singwald still stands alone as another statement from the trio despite originating from the same recording session.
Nonkeen's 'Oddments of the Gamble' was first released in July 2016. LEITER re-issued the band's complete catalogue digitally, and is offering the last copies of the first physical editions originally released by R&S Records.

Kassettenkarusell
Told and Small
The Journey of Hello Peter
Diving Platform
People in Dresden out for a Walk - Reisegenuss
Happy Juno
Back and Forth
Glow
World Air
Obviously Algebra
Copy of Crazy
The Monkey in the Machine
Schwertfisch"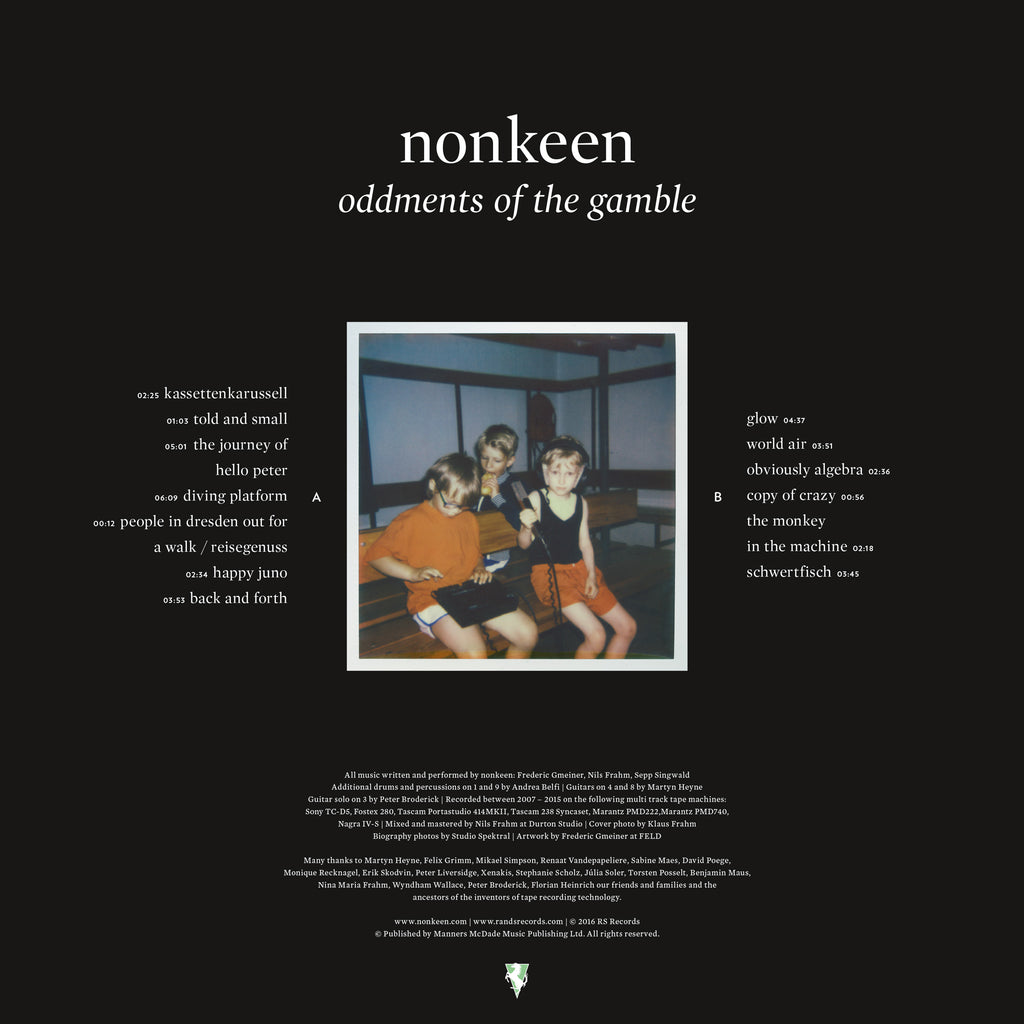 More by Nonkeen & Nils Frahm